Pokémon UNITE – Gardevoir será adicionada ao elenco amanhã (28)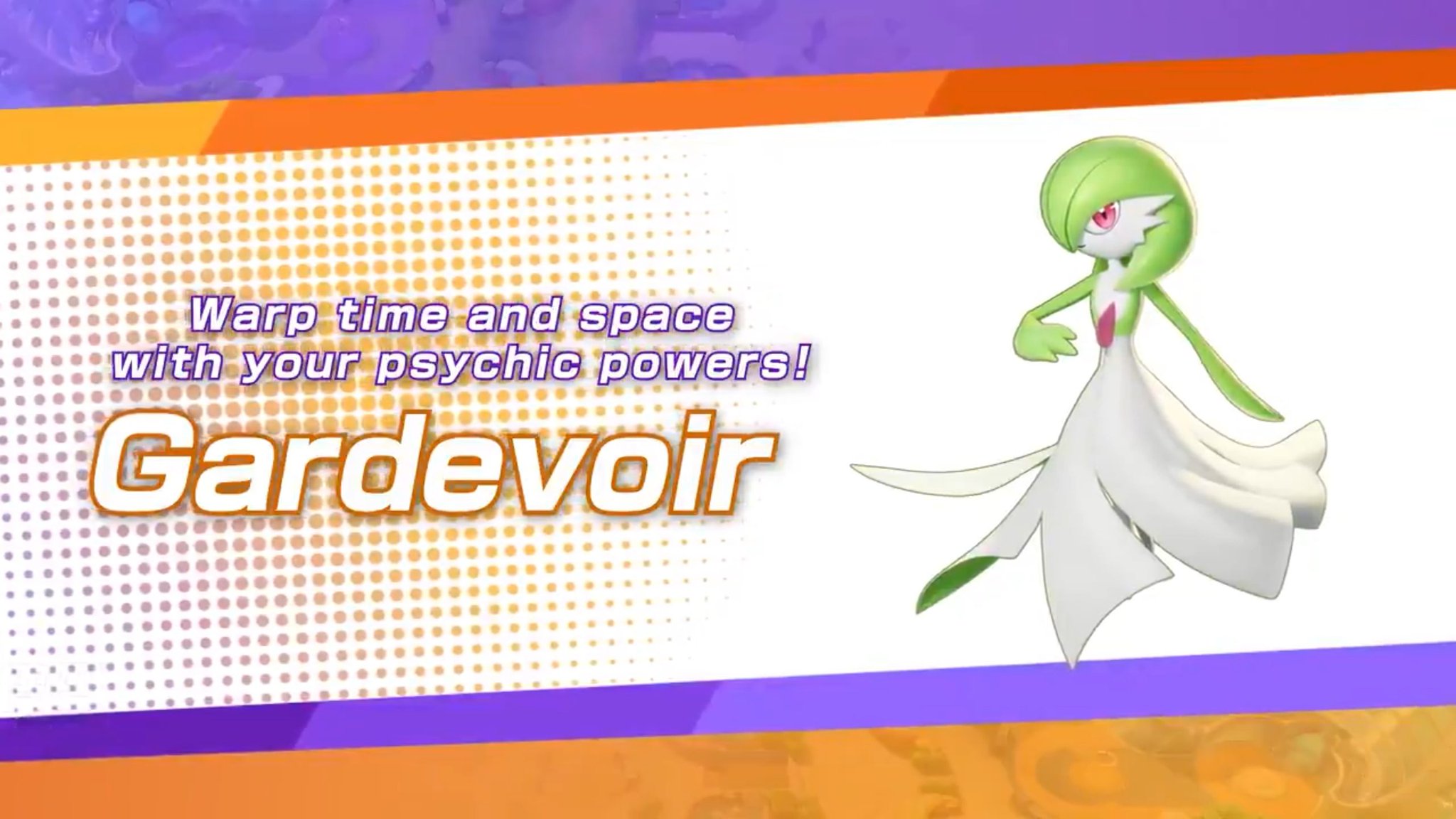 A TiMi Game Studios juntamente com a editora The Pokémon Company International revelaram hoje que Pokémon UNITE receberá o Pokémon Gardevoir como personagem jogável nesta quarta, 28 de julho.
Confira mais informações sobre o Pokémon:
Tipo de Pokémon: _

OFENSIVO

_
Estilo de Ataque: Longa Distância
Dificuldade: Intermediário
Linha Evolutiva: Ralts (Lv. 1) > Kirlia (Lv. 6) > Gardevoir (Lv.10)
Habilidades:

Confusion

(Lv. 1)

Teleport

(Lv. 1)

Psyshock

(Lv. 6)

Future Sight

(Lv. 6)

Psychic

(Lv. 8)

Moonblast

(Lv. 8)

Fairy Singularity

(Lv. 10)
Confira o Pokémon em ação:
Attention, Trainers! Gardevoir is arriving to the shores of Aeos Island on July 28!

Keep your eyes open for when this Ranged Attacker steps into battle this Wednesday! #PokemonUNITE pic.twitter.com/3eurxLvZH5

— Pokémon UNITE (@PokemonUnite) July 27, 2021
Pokémon UNITE está disponível no Nintendo Switch e chegará aos dispositivos móveis em algum momento de setembro.