Ranking de Vendas no Reino Unido | The Legend of Zelda: Skyward Sword HD permanece no Top 3 (26/07/2021)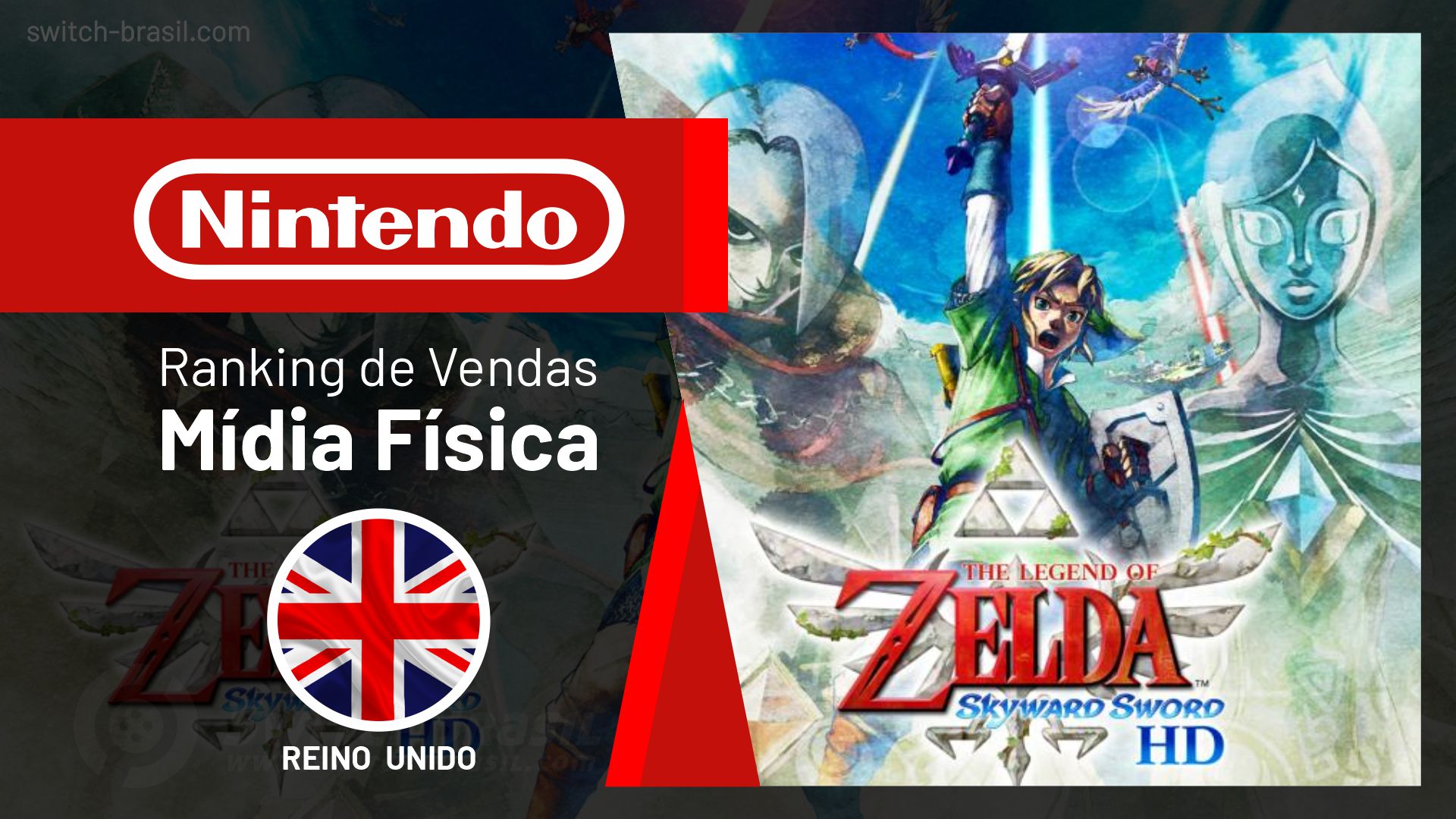 A GfK divulgou recentemente uma nova leva de informações referentes ao desempenho dos jogos em suas vendas no Reino Unido na semana que terminou em 24 de julho, 2021.
Sem comentários adicionais.
A seguir, temos o ranking divulgado pela GfK, onde você pode conferir a performance de vendas para cada título com suas posições da semana anterior (SA) e nesta semana (ES) como forma de comparação.
| SA | ES | JOGO | PLATAFORMAS | EDITORA |
| --- | --- | --- | --- | --- |
| 2 | ? | F1 2021 | | Electronic Arts |
| 1 | ? | The Legend of Zelda: Skyward Sword HD | | Nintendo |
| 3 | ? | Ratchet & Clank: Rift Apart | | PlayStation Studios |
| 10 | 4 | FIFA 21 | | Electronic Arts |
| 3 | 5 | Mario Kart 8 Deluxe | | Nintendo |
| 4 | 6 | Marvel's Spider-Man: Miles Morales | | PlayStation Studios |
| 17 | 7 | Animal Crossing: New Horizons | | Nintendo |
| 5 | 8 | Minecraft Nintendo Switch Edition | | Xbox Game Studios |
| 6 | 9 | Grand Theft Auto V | | Take-Two |
| 8 | 10 | Super Mario 3D World + Bowser's Fury | | Nintendo |